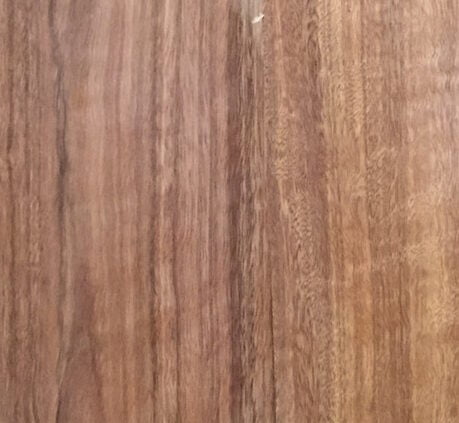 Description
Wild colour variations, usually holding decent stocks of both NSW and QLD. Heartwood pale to dark brown or chocolate. Sapwood is distinctively paler but there maybe a zone of intermediate wood. Texture moderately coarse. Grain variable, the frequent presence of wavy grain produces an attractive fiddleback figure. Slightly greasy nature. Gum veins can feature. Northern material is usually slightly darker, denser, stronger and more durable than paler southern. Also known as Lemon Scented Gum. Generally requires a full finish due to the open nature of the grain. Available in solid and veneers.
Spotted Gum QLD / NSW Examples
Available in the Following Designs
No products found matching your search!