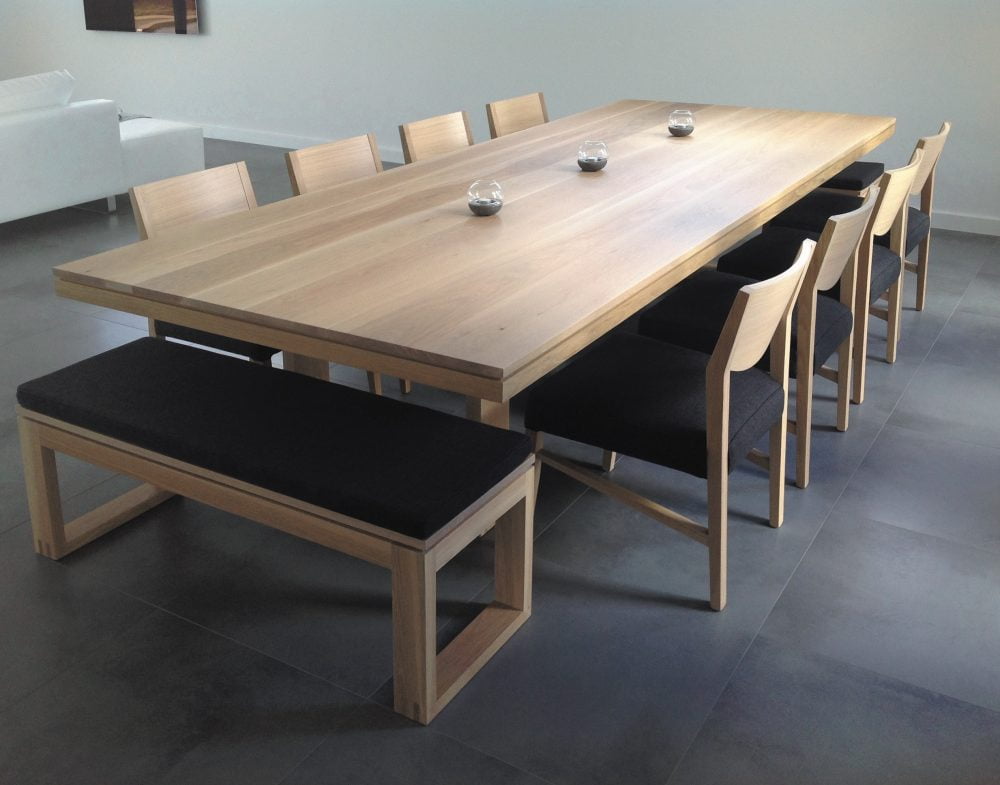 Description
We specialise in designing and crafting LARGE dining tables. Each table is made to order just for you, choose any top and any base, select your own dimensions, design and materials. Extremely protective premium polyurethane lacquers from 0% to 30% gloss levels (higher by request) The tables featured on this site are a small selection of tables we have made and represents only a fraction of what we are able to achieve. Designed and engineered by Mabarrack Furniture to look great and last decades or even centuries.
Furnishing Adelaide, regional SA and the capitals of Australia.
As a working factory/showroom, we handcraft quality modern furniture to order right here which means you can blend design styles, explore timbers, paints, fabrics, dimensions and hardware options and upgrades. The result is quality, timeless timber furniture made just for you, right here in Adelaide.
This also means our extensive online showroom is always expanding with new ideas, but it will always only ever show a fraction of what we are able to achieve because we are always advancing our designs and exploring new timbers, fabrics and hardware.