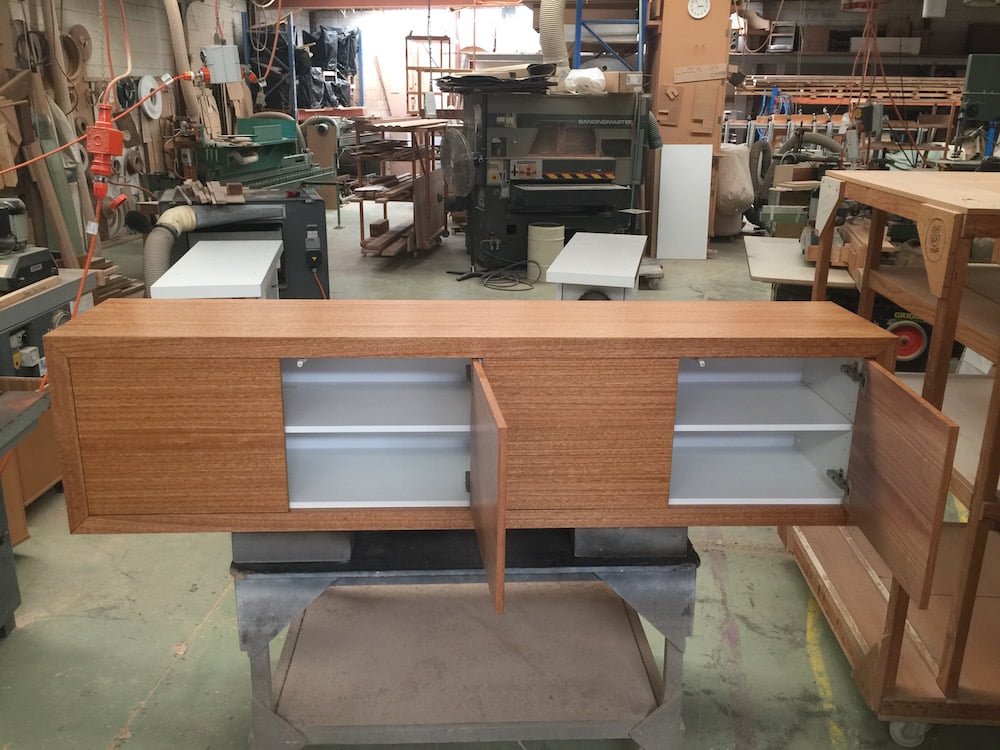 FURNITURE BUYING 101
Hello again, thanks for coming back for more great furniture buying advice. We're furniture designers, then manufactures and lastly, we sell it. Its been that way for 20 years for me and over 50 years for my dad and similar for his dad. Thats over 120 years of combined experience spread over 7 decades. We have developed 10 or so furniture ranges over the years and our website currently reflects the modern styles people want today. We'll share our experience and dispense it here for free periodically because things are changing rapidly in the furniture game, you need to be armed with up-to-date knowledge and our advice could save you from costly mistakes. *The summaries below are formed from my own shopping and professional experiences and stories from my customers. The "throw away" furniture being offered today has lowered people's sights, forced by the lack of quality, choice and value in retail furniture. There is no 'trend' in our furniture and there never has been. It's not seasonal but rather generational. Keep it simple, keep it timber, keep it timeless…
IMPORTED FURNITURE vs LOCALLY MADE
For quite some time now, you might have noticed something happening to the furniture market in Australia. As the furniture manufacturing sector continues to shrink in SA and Australia, the retailers are using some pretty dirty tricks to make you believe your furniture is Australian made when in actual fact most of the work has been done overseas by unskilled hands with substandard materials. We are thriving in this climate because our standard of work, choices and exclusive designs are far beyond anything that can be offered by an importer/retailer. We can make almost anything just for you right here in our Adelaide factory, the price will be more but the value is 100 times greater. We make furniture you feel good about guaranteed.
"A VICTORIAN COMPANY" who is it….?
If your retail sales assistant can't or won't name the company that has made their furniture, high chance its an imported piece of furniture. "A company in Victoria" is a common reply to a common question.. and it actually works, seems most people I have spoken to accepted it as a reasonable scenario and asked no more… With most major furniture manufacturers moving off shore, and bringing it back in to retail, its likely these "Victorian Companies" are just furniture importers while potential customers might be coerced into believing it's made in Aus. Let's not forget something only has to be assembled here to claim made in Australia. If you cant see the factory, then you don't know where it's made and what its made from, you could be told anything and they rely on peoples lack of knowledge…
FAST FOOD FURNITURE (that isn't very fast)
The quality of imported furniture continues to fall, meaning the value of imported furniture is not there for the end user. ALL the value in imported furniture belongs to the retailer as it's purchased cheap and sold for many times it's actual value. Retailing imported, flat pack furniture is a great way of getting rich quick off the back of throw away furniture. The home maker centres around town have become nothing more than junk food corners for furniture, all selling the same version of the same inferior product. We can make a dining table within one week of you selecting the timbers, slightly cheaper tables from OS might take 16 weeks, when it finally does arrive you might not even like it or more probable it has splits and cracks and is unfit for use.
I have sold 3 or 4 tables this year to customers who were burnt by big name retailers with terrible quality (cracks in tables being the most common complaint) they were on their 2nd and 3rd table and eventually achieved a full refund, came to see us to have a table hand made. I was pretty shocked by the high prices of these poor quality tables! DIRTY TRICKS: One retailer actually had a sign on their table saying "Tasmanian Oak has natural splits and cracks" NO, IT ABSOLUTELY DOES NOT! Splits and cracks in timber mean poor quality materials, nothing more nothing less.
Other retailers are selling imported furniture but USING THE CHOOSE SA LOGO all over their shop front. This logo and campaign has been hijacked by retailers selling imported furniture, just another SA company with majority of turn over heading overseas, thats not CHOOSE SA and that's why we refuse to utilise the logo and campaign. Another dirty trick I have seen recently is one particular (and quite popular) retailer use the words American Oak 'veneers' to describe a plastic laminate or melamine. Timber veneers are exactly that, real timber they're  NOT a plastic melamine or vinyl wrap. BIG DIFFERENCE none the less, a dirty trick used to confuse…
This is a pretty quick overview of the perils of the modern day furniture market, Im positive there's plenty more to go on about here but I'll come back to it another day and add more hot tips right here in this post called "Read This Before Buying ANY Furniture" Cheers!
Hope this helped you, any questions just send them through a contact form on this website and I'll get back to you asap!
Matt Mabarrack -diploma furniture design & cert III furniture maker